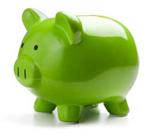 Douglas Schwartz
Mortgage Broker
Address:
849 Premier Way, Sherwood Park, Alberta
I'm here to help!
The mortgage process can be intimidating for homeowners, and some financial institutions don't make the process any easier.
I'm a VERICO Mortgage Advisor and I'm an independent, unbiased, expert, here to help you.

I have access to mortgage products from over forty lenders at my fingertips and I work with you to determine the best product that will fit your immediate financial needs and future goals.
We also offer credit cards, car loans, personal loans and insurance products.

VERICO mortgage specialists are Canada's Trusted Experts who will be with you through the life of your mortgage.

I save you money by sourcing the best products at the best rates – not only on your first mortgage but through every subsequent renewal. So whether you're buying a home, renewing your mortgage, refinancing, renovating, investing, or consolidating your debts — I'm the VERICO Mortgage Advisor who can help you get the right financing, from the right lender, at the right rate.
---
BLOG / NEWS Updates
Edmonton Real Estate Market
Bill Mah April 5, 2011 edmontonjournal.com EDMONTON - Edmonton is on the verge of another real estate boom, says real estate expert Don Campbell. Robust growth in the region's gross domestic product and labour market will set off a chain of events over the next few months that will heat up housing again, said Campbell, president of Real Estate Investment Network and the author of the best-selling 97 Tips for Canadian Real Estate Investors. "Alberta is uniquely positioned in the world to be a stable, consistent and growing source of the four things that the world is going to need over the next decade — food, fuel, fertilizer and forestry," Campbell said during a stop Monday in Edmonton. Jobs will attract more people to Edmonton from across Canada. That will push vacancies down and drive rents up."The jobs are already starting and the in-migration is already beginning," Campbell said. "Eighteen to 24 months from now we're going to see multiple offers. We're going to see vacancy rates down as low as 2007, we're going to see rental increases and we're going to see the market turn back into a seller's market."I've studied this for 19 years and I have not seen this strong of a perfect storm before."Campbell didn't want to forecast prices or rents, saying it would be a guess, but "you can easily see 10- to 12 per cent increases in rents. Rents will go up first and values will go up second." His tip for homebuyers: "I suggest that you don't wait until the frenzy is here because then you'll be frustrated, putting in multiple offers.
Bank of Canada increases policy interest rate by 75 basis points, continues quantitative tightening
The Bank of Canada today increased its target for the overnight rate to 3%, with the Bank Rate at 3% and the deposit rate at 3%. The Bank is also continuing its policy of quantitative tightening. The global and Canadian economies are evolving broadly in line with the Banks July projection. The effects of COVID-19 outbreaks, ongoing supply disruptions, and the war in Ukraine continue to dampen growth and boost prices. Global inflation remains high and measures of core inflation are moving up in most countries. In response, central banks around the world continue to tighten monetary policy. Economic activity in the United States has moderated, although the US labour market remains tight. China is facing ongoing challenges from COVID shutdowns. Commodity prices have been volatile: oil, wheat and lumber prices have moderated while natural gas prices have risen.
Prices have come down from their peak in July
From the National Bank of Canada Declining transactions in the resale market and rising interest rates continue to weigh on property prices, with the Teranet-National Bank Composite House Price Index falling 0.2% from June to July after seasonal adjustments. This is the first monthly decline since the one seen at the beginning of the pandemic in June 2020. Using the unsmoothed seasonally adjusted index, which is more sensitive to market fluctuations, the decline is even more pronounced, with property prices falling 1.4% from June to July. Moreover, price decreases continue to be widespread across the country. In fact, for all 32 markets where the seasonally adjusted unsmoothed index was available in July, 58% experienced a decline during the month, the same proportion as observed in June, but much higher than those recorded since the beginning of the year. You have to go back to May 2020, at the very beginning of the pandemic when uncertainty was at its peak, to find such a large proportion of markets down. While the Bank of Canada has indicated that it will continue to raise its policy rate and that transactions in the real estate market should continue to decline, we anticipate that the composite index should decrease by 10% by the end of 2023. https://www.nbc.ca/content/dam/bnc/en/rates-and-analysis/economic-analysis/economic-news-teranet.pdf