AGENT LICENSE ID
M08001725
BROKERAGE LICENSE ID
10294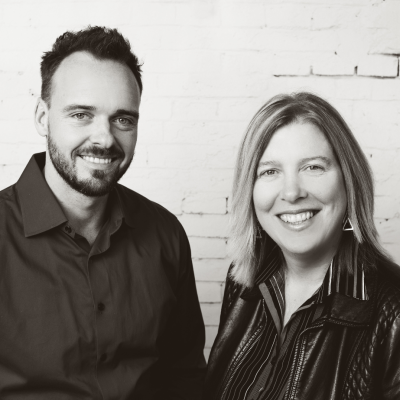 Holly Taylor & Cole Taylor
Mortgage Professionals
Address:
387 Mapleview Drive West, Barrie, Ontario
BROWSE
PARTNERS
Why call Holly & Cole for your next Mortgage?
We are full-service, full time, mortgage agents. Our ONE priority is to provide our valued clients with the very best mortgage solutions available in the Canadian market place. We understand that our clients have unique needs and circumstances, which is why we work with over 30 lending partners. This ensures healthy marketplace competition for your next mortgage. No more need to run from one bank to another, as we are your one point of contact, specifically sourcing your mortgage to meet your financial goals.
Along with providing great mortgage products, we value our reputation for honest service and transparency, and we are delighted to advise you on every detail of the mortgage process allowing you to make informed decisions about what is right for you and your family.
With over 25 years combined, in real estate and mortgage financing, we offer extensive industry experience. And should your circumstances be a bit more challenging and require "outside the box mortgage solutions" we understand that too, and we only want the opportunity to make it easier.
---
BLOG / NEWS Updates
Almost one-quarter of Canadian seniors are caregivers
While older Canadians may be more likely than their younger counterparts to require help and care in their daily lives, almost one-quarter of Canadian seniors aged 65 years and older are caregivers themselves. And while the roles and responsibilities of these senior caregivers may have changed in the context of the COVID-19 pandemic, the challenges they face could be heightened. Although the pandemic has affected the lives of all Canadians, seniors have been identified as a population particularly vulnerable to COVID-19. Not only are seniors more at risk of severe illness, they are also more affected by isolation measures. As a result, many senior caregivers who help people living outside of their household may not have been able to provide the same level of care that they usually do. Senior caregivers providing help to their spouse may also have seen their burden of care increase, given the possible lack of other support during the pandemic. For example, older caregivers who are usually supported by their adult children to provide help and care for their spouses, may have had to perform additional activities and provide more hours of care than usual. While the data in the current study were collected prior to the COVID-19 pandemic, the results highlight the many challenges senior caregivers already faced. A new study, The experiences and needs of older caregivers in Canada, uses data from the 2018 General Social Survey on Caregiving and Care Receiving to provide a profile of senior caregivers in Canada. Senior caregivers are those who have provided help or care to a spouse, another family member, or a friend with a long-term health condition, a physical or mental disability, or problems related to aging. Senior caregivers are likely to continue to play an important role in the years to come. As the needs for care and help increase with an aging population, smaller families and geographic mobility among Canadians may reduce the supply of potential younger family caregivers. Within this context, many older Canadians may be relied upon to become care providers, even though they may develop health issues of their own, including age-related physical and cognitive declines, chronic illness and some level of disability.
Week in review
Real GDP continued to recover in August, gaining 1.2% m/m, a result above the +0.9% print expected by consensus. This marks the fourth monthly gain in a row for this indicator, however total output is still down 4.6% from its pre-pandemic (February) level. Production rose in 15 of the 20 industrial sectors covered in August, with two others remaining flat in the month. Goods sector output climbed 0.5% on decent rises for construction (+1.5%) and manufacturing (+1.2%). Industrial production edged up 0.1%. Services-producing industries, meanwhile, experienced a 1.5% surge in production, with the steepest progressions occurring in arts/entertainment (+13.7%), accommodation/food services (+7.3%) and educational services (+3.4%). Year on year, total economic output was down 3.8%. Canadian GDP registered yet another advance in August but the economic recovery remains highly uneven. Some sectors have now fully recovered from the COVID-19 shock and currently stand above their pre-pandemic peaks. That is the case for agriculture/forestry/fishing/hunting (+2.5% compared with February), finance/insurance (+2.1%), real estate (+1.5%), wholesale (+1.3%), retail (+1.2%) and utilities (+0.8%). That said, certain industries continue to suffer. For instance, production in the mining/quarrying/oil and gas extraction segment remains 17.2% below its February level thanks in large part to depressed energy prices. The sectors most affected by social distancing measures are also struggling to recover. Output in the arts/entertainment segment is roughly half what it was before COVID. Production in accommodation/food services, meanwhile, remains 28.2% short of pre-pandemic levels. Transportation and warehousing is also tracking 20.5% below February. While the economic rebound is likely to have extended into September Statistics Canada advance estimate suggests production expanded another 0.7% in the month the steep gap between the best and worst performing industries is likely to endure in a context in which people continue to avoid social contacts. Looking further ahead, the real question remains whether the recovery can be sustained, especially now that COVID-19 cases are surging back up, forcing some provincial governments to reintroduce social distancing measures.