AGENT LICENSE ID
M14000915
BROKERAGE LICENSE ID
12625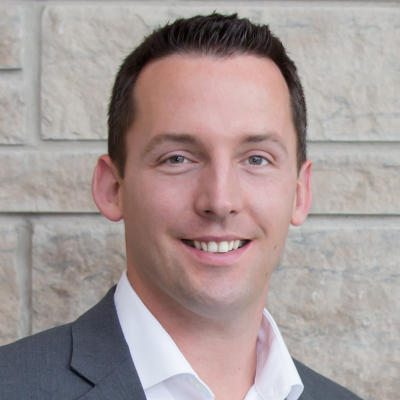 Derrick Bryce
Mortgage Agent
Address:
949 Garth St, Hamilton, Ontario
Many mortgage professionals and banks claim to offer the lowest mortgages rates but does that mean it is going to be the best mortgage for you?
Mortgage professionals and financial institutions love the term "lowest mortgage rates". What they sometimes forget to mention are the penalties that can be associated with getting the lowest mortgage rate. You could be locking in to what is called a "No Frills Mortgage". This is a type of mortgage which may have very little flexibility. The mortgage could consist of higher penalties for breaking the mortgage, low or no prepayment privileges and it could even have a clause that you must sell your home to get out of the mortgage.
As part of Best Mortgage Loans Inc. I work with the most reputable lenders in the industry. It is my top priority to find my clients the lowest mortgage rate while also ensuring they are in a mortgage that fits their financial needs. I am constantly being offered amazing promotions which allow me to get my clients those low rates they are looking for. I do not want to advertise the lowest mortgages rates because that may not always be the case. There may be someone out there that can beat my rates. That said, I assure you that I will fight to get you the lowest mortgage rates I can, with the best terms.
The advantage of working with a mortgage broker or mortgage agent as opposed to dealing with a mortgage specialist at a bank is that we deal with multiple lenders. This enables me to the find lenders who can place all types of business such as 1st and 2nd mortgages, private mortgages, refinancing, home equity loans, rental and investment properties, secondary homes and construction loans. I also have access to a great network of mortgage brokers and lenders to handle your commercial mortgage needs. Whether you are a first time home buyer, you are self-employed or new to Canada, these are all areas I specialize in as a mortgage professional.
Even though Best Mortgage Loans Inc. is located in Hamilton, ON and a lot of my mortgage business is in the Hamilton area, I service areas all over Canada. As a resident of Hamilton I have established a great network of like-minded business men and women, realtors, home inspectors, appraisers, lawyers etc. These are all individuals I deal with that are an integral part of the mortgage process.
* CONTACT ME FOR UNPUBLISHED RATE SPECIALS *
---
BLOG / NEWS Updates
Bank of Canada increases policy interest rate by 50 basis points, continues quantitative tightening
The Bank of Canada today increased its target for the overnight rate to 4%, with the Bank Rate at 4% and the deposit rate at 4%. The Bank is also continuing its policy of quantitative tightening. Inflation around the world remains high and broadly based. Global economic growth is slowing, although it is proving more resilient than was expected at the time of the October Monetary Policy Report (MPR). In the United States, the economy is weakening but consumption continues to be solid and the labour market remains overheated. The gradual easing of global supply bottlenecks continues, although further progress could be disrupted by geopolitical events. In Canada, GDP growth in the third quarter was stronger than expected, and the economy continued to operate in excess demand. Canadas labour market remains tight, with unemployment near historic lows. While commodity exports have been strong, there is growing evidence that tighter monetary policy is restraining domestic demand: consumption moderated in the third quarter, and housing market activity continues to decline. Overall, the data since the October MPR support the Banks outlook that growth will essentially stall through the end of this year and the first half of next year. CPI inflation remained at 6.9% in October, with many of the goods and services Canadians regularly buy showing large price increases. Measures of core inflation remain around 5%. Three-month rates of change in core inflation have come down, an early indicator that price pressures may be losing momentum. However, inflation is still too high and short-term inflation expectations remain elevated. The longer that consumers and businesses expect inflation to be above the target, the greater the risk that elevated inflation becomes entrenched. https://www.bankofcanada.ca/2022/12/fad-press-release-2022-12-07/
Housing affordability: Back to the 1980s!
From National Bank of Canada We remain in the midst of the longest sequence of declining home affordability since the 1986-1989 episode (11 quarters). The magnitude of the deterioration, however, is much more pronounced this time (25.5 p.p. vs. 20.2 p.p. in the 1980s). As a result, the mortgage ona representative home in Canada now takes 67.3% of income to service, the most since 1981. A first since the second quarter of 2019 is the downturn in housing prices that has mitigated slightly the impact on affordability of still rising mortgage rates. Our 5-year benchmark mortgage rate used to calculate our affordability metrics rose 75 bps in the third quarter of the year. While this surge was less significant than the one observed in the previous quarter, it propelled the benchmark mortgage rate to its highest level since 2010. To give an idea of scale, all else being equal, a 75-bps increase represents an extra 300$ (or an 8.1% increase) on the monthly mortgage payment for a representative home in Canada. With our affordability indexes at extreme levels in most markets, we see further declines in housing prices. The slowdown in real estate activity in several markets is expected to result in a cumulative 15% decline in home prices in 2023 from the peak (-7.7% to date). This, combined with a stabilization of the benchmark 5-year mortgage rate, should improve affordability in the coming quarters. HIGHLIGHTS: Canadian housing affordability deteriorated for a seventh consecutive quarter in Q322. The mortgage payment on a representative home as a percentage of income (MPPI) rose 3.8 points, a deceleration from the 10.2-point increase in Q222. Seasonally adjusted home prices decreased 1.1% in Q322 from Q222; the benchmark mortgage rate (5-year term) rose 75 bps, while median household income rose 0.9%. Affordability deteriorated in all the ten markets covered in Q3. On a sliding scale of markets from worst deterioration to least: Vancouver, Victoria, Calgary, Montreal, Toronto, Quebec, Edmonton, Ottawa-Gatineau, Hamilton, Winnipeg. This was the seventh consecutive quarter with a worsening in all markets. Countrywide, affordability deteriorated 2.7 pp in the condo portion vs. a 4.8 pp deterioration in the non-condo segment. https://www.nbc.ca/content/dam/bnc/taux-analyses/analyse-eco/logement/housing-affordability.pdf
The housing market has stabilized in October
Summary On a seasonally adjusted basis, home sales increased 1.3% from September to October, the first monthly gains in eight months. Despite this growth in sales, this should not be seen as the beginning of an upward trend, but more like a stabilization of the market, with sales now 35.6% below their February level. This is the first time in four months that new listings are up with an increase of 2.2% from September to October. Despite the increase in soles, the increase in new listings allowed supply to accumulate, resulting in the number of months of inventory increasing from 3.7 to 3.8 in October. We are not yet seeing a large influx of sellers at this time, so supply is still very low on a historical basis and market conditions are still pointing in the direction of a favourable to sellers market. This situation is also present in the majority of Canadian provinces, while only B.C. and Manitoba close to indicating a favourable to buyers market. Housing starts declined by 31.8K in October to 267.1K (seasonally adjusted and annualized) after having reached their highest level for 2022 in the prior month while the consensus was calling for a decline to 275K. Storts continued to be well above their long-term average, despite still increasing interest rates. The Teranet-National Bank Composite National House Price Index decreased by 0.8% in October compared to the previous month and after seasonal adjustments. Nine of the 11 markets in the composite index were down during the month: Halifax (-4.7%), Hamilton (-2.8%), Winnipeg (-2.4%), Victoria (-2.0%), Quebec City (-1.7%), Toronto (-1.1%), Ottawo-Gotineau (-1.1%), Montreal (-1.0%) and Vancouver (-0.3%). Conversely, the Calgary (+1.8%) and Edmonton (+2.0%) markets were still up. https://www.nbc.ca/content/dam/bnc/en/rates-and-analysis/economic-analysis/economic-news-resale-market.pdf