AGENT LICENSE ID
M14000915
BROKERAGE LICENSE ID
12625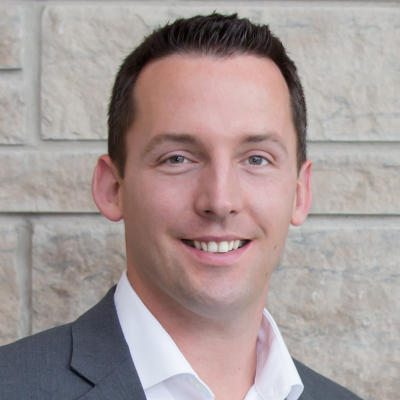 Derrick Bryce
Mortgage Agent
Address:
949 Garth St, Hamilton, Ontario
BROWSE
PARTNERS
Many mortgage professionals and banks claim to offer the lowest mortgages rates but does that mean it is going to be the best mortgage for you?
Mortgage professionals and financial institutions love the term "lowest mortgage rates". What they sometimes forget to mention are the penalties that can be associated with getting the lowest mortgage rate. You could be locking in to what is called a "No Frills Mortgage". This is a type of mortgage which may have very little flexibility. The mortgage could consist of higher penalties for breaking the mortgage, low or no prepayment privileges and it could even have a clause that you must sell your home to get out of the mortgage.
As part of Best Mortgage Loans Inc. I work with the most reputable lenders in the industry. It is my top priority to find my clients the lowest mortgage rate while also ensuring they are in a mortgage that fits their financial needs. I am constantly being offered amazing promotions which allow me to get my clients those low rates they are looking for. I do not want to advertise the lowest mortgages rates because that may not always be the case. There may be someone out there that can beat my rates. That said, I assure you that I will fight to get you the lowest mortgage rates I can, with the best terms.
The advantage of working with a mortgage broker or mortgage agent as opposed to dealing with a mortgage specialist at a bank is that we deal with multiple lenders. This enables me to the find lenders who can place all types of business such as 1st and 2nd mortgages, private mortgages, refinancing, home equity loans, rental and investment properties, secondary homes and construction loans. I also have access to a great network of mortgage brokers and lenders to handle your commercial mortgage needs. Whether you are a first time home buyer, you are self-employed or new to Canada, these are all areas I specialize in as a mortgage professional.
Even though Best Mortgage Loans Inc. is located in Hamilton, ON and a lot of my mortgage business is in the Hamilton area, I service areas all over Canada. As a resident of Hamilton I have established a great network of like-minded business men and women, realtors, home inspectors, appraisers, lawyers etc. These are all individuals I deal with that are an integral part of the mortgage process.
* CONTACT ME FOR UNPUBLISHED RATE SPECIALS *
---
BLOG / NEWS Updates
Canada's Manufacturing heavily impacted in March
Manufacturing shipments fell 9.2% in March after climbing 0.4% the prior month. This result was more than double the drop expected by consensus (-4.5%). Lower sales were registered in 17 of the 21 industries surveyed, including transportation (-26.5%), petroleum and coal products (-32.2%), and plastics/rubber products (-10.9%). Alternatively, shipments increased for food manufacturing (+8.2%) and paper manufacturing (+8.4%). With the price effect removed, total factory sales decreased 8.3% m/m, while inventories grew 0.8%. As a result, the real inventory-to-sales ratio rose from 1.56 to 1.72, a bad sign for future production. Manufacturing sales came in much worse than expected in March, matching their largest one-month decline on record (December 2008). Sales retraced all the way back to their level in June 2016. It should come as no surprise that disruptions from COVID-19 were the chief cause of the decline. Indeed, 78.3% of manufacturing businesses reported being impacted by the pandemic. Transportation saw a significant decline owing to plant closures, while refineries lowered production as demand and prices waned. Not everyone experienced an adverse shock, as evidenced by marked increases for food (groceries) and paper manufacturing (toilet paper) in the month. This will likely be transitory, however, as households rushed to stock up in March. Eight of the ten provinces reported lower sales, with Ontario and Quebec posting the largest declines. All told, given that confinement measures had been in place for only two weeks in March, the April manufacturing picture can be expected to be even worse. Home sales fell 56.8% from March to April, to the lowest level recorded since the inception of seasonally adjusted data in 1988. The fall was generalized to all the 26 major markets tracked by CREA except Newfoundland and Labrador, where sales rose 13.6%. New listings also fell sharply (-55.7%) but active listings only 8.7%. Therefore, the active-listings-to-sales ratio (our preferred gauge of market conditions) skyrocketed from 4.3 months of inventory in March to 9.2 in April, the largest since the 2008-09 recession. Source: National Bank of Canada
Another strong increase in the Composite Index in March
In March the TeranetNational Bank National Composite House Price IndexTM was up 0.6% from the previous month. As was the case in February, this was double the average March rise of the last 10 years. Leading the advance were the markets of Ottawa-Gatineau (1.1%), Vancouver (1.0%) and Toronto (0.9%). Trailing the countrywide average were rises for Hamilton (0.4%), Quebec City (0.3%), Montreal (0.2%) and Halifax (0.1%). The index for Victoria was essentially flat. Down from the previous month were Calgary (0.1%), Edmonton (0.6%) and Winnipeg (0.8%). The index for Vancouver has now gone six months without a decline. Its previous run of 14 straight months without a rise seems to be definitely over, especially since the Vancouver resale market has returned to balance as measured by ratio of listings to sales. The index for Victoria has move little over the last seven months. Weakness persists in the Prairies: the indexes for Calgary and Winnipeg have declined in five of the last six months, that for Edmonton in four. In central and eastern Canada the story is different. The index for Ottawa-Gatineau has not declined in any of the last 12 months, that for Toronto in only one and those for Montreal, Hamilton and Halifax in two. All of these last five markets were at a historical peak in March.