AGENT LICENSE ID
M08001725
BROKERAGE LICENSE ID
10294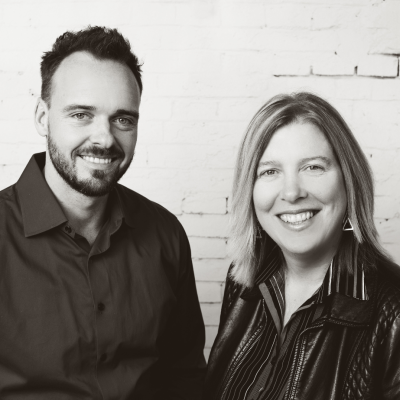 Holly Taylor & Cole Taylor
Mortgage Professionals
Address:
387 Mapleview Drive West, Barrie, Ontario
BROWSE
PARTNERS
John & Pat
I just wanted to send this note to thank you for all the time and afford you put into getting us our high risk mortgage. It was obvious you knew what you were doing. We thought we could go through our **** Branch, but they turned us down. Marlene referred you, I called and you got us a mortgage even though we are high risk. The Branch we deal with called us a few days after you had arranged our mortgage, and said they found us a mortgage. Can you imagine they had the mortgage information weeks before you had it. The Branch even asked for the name of the person getting us the high risk mortgage and I proudly said Holly Taylor. I was extremely stressed and you always, always returned my calls. You told me all the dollars and cents that I would need so I was well prepared. I can truly say dealing with you was a great experience and John and I will gladly refer you to others. Thanks again for all your help and most importantly, for returning my calls every time I phoned you.
John & Elaine
Hi Holly, I wanted to take a moment to say thank you for all of the expertise, thoughtfulness, and especially for going that extra mile. I have never met a more dedicated and compassionate person in my life. You have provided Elaine and I with more assistance than we can ever say thank you for. You truly are a gem Holly and I wish you continued success. I will gladly pass along your name to any and all of my associates for referral. Thanks again Holly.
Kathy - Senior Banking Officer
I had referred Holly to a dear friend of mine, who works as a Senior Personal Banking Officer at a local bank, and helps her clients obtain mortgages. Chartered Banks however have the most stringent guidelines for lending mortgage money and any bank officer who truly cares about their clients likes to still try and help, even if the Bank has to decline them. Knowing this, I had spoken to my friend at the bank, and told her about Holly's professionalism, caring attitude and determination to find client's the financing they need. I suggested that she refer her client's to Holly when she is unable to do their mortgage for them. Recently, she had an opportunity to refer a couple to Holly, and of course Holly was able to help them. Thanks for always being what I tell people you are, Holly! Dear Holly, I received your call, and I am so happy that you were able to put something together for *****, that is wonderful news. I would like to thank YOU for taking care of these clients for me. It is unfortunate that there are complicated mortgages but of course if they were not so, I would be able to do them here. It is wonderful to know that I have a great, trustworthy person to refer too. This helps a lot when I can say with confidence that I have someone that may be able to help who will take good care of them. And of course you came SO highly recommended to me and I now know why. It is great to be able to work as a team and I will absolutely keep your number close for all of my future deals, which in this market there may be a few more to come. Have a wonderful weekend Holly, and thanks again!
Ben & Meaghan
Dear Holly & Cole, Meaghan and I can't thank you enough for your professionalism, expertise, and hard work in helping us find our way through the mortgage maze. We are excited to move into our new home, the neighborhood, and the community. As first time home buyers, we really knew little about this sector of the business world. Your ability to explain terms and jargon relative to our basis of understanding really made a difference. With your help, we are confident we have the best mortgage agreement available to us in today's market. Furthermore, you were able to assist our needs when we approached you with a very tight deadline. Having looked for houses for months, once we stumbled across 'the one' your professionalism and experience made Meaghan and I rest easy knowing our finances were 100% ready. In the end we got our house, a great rate, and a knowledgeable colleague who we will return to time and time again for advice and networking needs. Being a younger couple we will definitely be recommending you to our friends as they decide to enter the realm of first time home buyers. Thanks again and best regards.
Lisa
Dear Cole & Holly, You recently worked with a few of my clients and I just wanted to take a moment to thank you for the incredible care you took with both families. I appreciate so much that you always strive to do what is best for them. You always keep me in the process so that we can work together for the best solution for my clients. At all times you are honest and professional and take the time to make sure all bases are covered and all details explained. With one of these families, it turned out to be one of the rare occasions when you could not help, but you did not just leave it at that. You referred them to someone who could help them decide what the best avenue for them is at this point. One way or another you always find a solution. You have helped many of my clients over the years whether it was a first time home buyer, or the family who needed a consolidation that the Bank said no too, or the couple who needed an equity take-out of their lakefront cottage. In all cases my clients thanked me for sending you. You make me look good, which is why referring my clients, friends and family to you is such a pleasure. Thank you both!
Shauna & Joe
Thank you so much for taking such great care of my sister and her husband. The most wonderful thing about referring you to my friends and family is the excited "thank you's", I always receive back from them as they are so grateful to have met you. You make me look good and I am glad to have you as a partner. Below is the e-mailed thank you I received from my sister after you worked your magic for them! Just a quick note to thank you for your referral to Holly Taylor. Her patience and expertise, made renewing our mortgage a painless experience. We are thrilled with the low interest rate, the option to make accelerated payments and the ease in which we can now manage our financial commitments. Thanks to Holly, we are now able to complete our home renovations. To celebrate our new found financial freedom - we booked a second honeymoon. Thanks Holly - we couldn't be happier!!