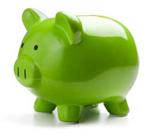 Douglas Schwartz
Mortgage Broker
Address:
849 Premier Way, Sherwood Park, Alberta
Edmonton Real Estate Market
4/28/2011
Bill Mah April 5, 2011 edmontonjournal.com EDMONTON - Edmonton is on the verge of another real estate boom, says real estate expert Don Campbell.
Robust growth in the region's gross domestic product and labour market will set off a chain of events over the next few months that will heat up housing again, said Campbell, president of Real Estate Investment Network and the author of the best-selling 97 Tips for Canadian Real Estate Investors.
"Alberta is uniquely positioned in the world to be a stable, consistent and growing source of the four things that the world is going to need over the next decade — food, fuel, fertilizer and forestry," Campbell said during a stop Monday in Edmonton.
Jobs will attract more people to Edmonton from across Canada. That will push vacancies down and drive rents up."The jobs are already starting and the in-migration is already beginning," Campbell said.
"Eighteen to 24 months from now we're going to see multiple offers. We're going to see vacancy rates down as low as 2007, we're going to see rental increases and we're going to see the market turn back into a seller's market."I've studied this for 19 years and I have not seen this strong of a perfect storm before."Campbell didn't want to forecast prices or rents, saying it would be a guess, but "you can easily see 10- to 12 per cent increases in rents. Rents will go up first and values will go up second."
His tip for homebuyers: "I suggest that you don't wait until the frenzy is here because then you'll be frustrated, putting in multiple offers.