AGENT LICENSE ID
M08000280
BROKERAGE LICENSE ID
10647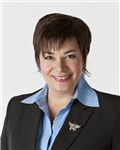 Eleonora Van Orman
Broker
Address:
602-85 Skymark Drive, Toronto, Ontario
Alex asnd Susan Grncarovski
Thank you Eleonora. You were instrumental in our successful offer on the Moncton home, advising us to go in firm with a long closing date, and advising us to feel confident in the sale of our Ontario home given the market conditions and pre-approving us for our new home even without the sale of our old one. You were right on the money with all of your advice.
Cheryl Sylvester
"I would definitely recommend Eleonora Van Orman's brokerage services. Eleonora went the distance to find the right lender for our situation, positioning us well as self-employed individuals. She leveraged her relationships to negotiate on our behalf with the lender to secure a more favourable rate than the lender's published rates. We are most pleased to have had Eleonora's skill to achieve a better mortgage for us." Cheryl Sylvester, CPCC www.beyondsuccessleadership.com