AGENT LICENSE ID
M12000957
BROKERAGE LICENSE ID
12060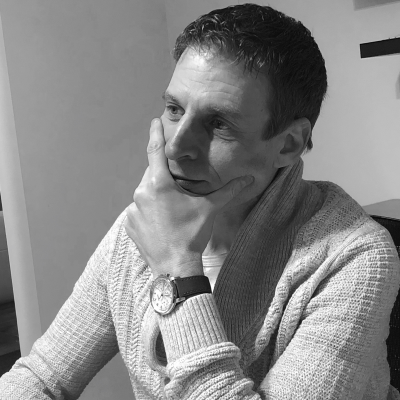 Alan Gilman
Broker
Address:
800 Industrial Unit 9, Ottawa, Ontario
BROWSE
PARTNERS
RESIDENTIAL FINANCING
Transaction Types: Purchases, Refinances, Home Equity Lines of Credit, Home Equity Loans, Debt Consolidation, Construction Financing, 2nd Mortgages, Reverse Mortgages
Financing Options: Banks, Credit Unions, Trust Companies, Non-Bank Lenders, Monoline Lenders, Alternative Lenders ("B" Tier), Mortgage Investment Corporations, Private Lenders
Property Types: Owner Occupied, Vacation Property, Investment Property, Raw Land
Special Programs: Self Employed, 1st-Time Buyers, Bruised Credit, New to Canada, Non Residents, Spousal Buyouts, Debt Consolidation, Net Worth Lending, Interest Only Payment Mortgages, Purchase and or Refinance with Improvements, Flip Properties, Prepaid Mortgages, Rent to Own, Power of Sale Rescue
---
COMMERCIAL FINANCING
Transaction Types: Purchases, Refinances, Lines of Credit, Debt Consolidation, Construction Financing, 2nd Mortgages
Financing Options: Banks, Credit Unions, Non-Bank Lenders, Alternative Lenders ("B" Tier), Mortgage Investment Corporations, Private Lenders
Property Types: Owner occupied, investment property, Mixed Use, Apartment Buildings, Office Space, Industrial Space, Retirement Homes, Student Housing, Rooming Houses, Raw land, and Everything Else
---
COMMERCIAL FINANCING CMHC 5+ UNITS
Program Options: Rental Property, Student Housing, Single Room Occupancy, Retirement Homes, Affordable Housing, Construction
---
Please Note: We will be the first person to tell you that while it is great to be approved for a loan amount, it is not always great to accept what you are being offered for a multitude of reasons. Consumers need to be careful with all the fancy marketing out there as It's a fact that not every transaction that gets done should be done. Even though regulations require that you are provided with full disclosure of terms, rates, fees, and that your application is being presented to a lender accurately and you are being provided with the best options etc...it does not always happen the way.
Our Word: We take an in-depth look at your situation, which costs you nothing but your time to determine what your options look like. There is never any pressure to move forward with anything, and any transaction that we do together is always in your best interests...not mine.
Don't hesitate to reach out if you think I may be able to help - that is what we do.
Please Note: all Mortgage Rates listed on this website reflect the best available rates for the purchase of an owner-occupied property with default Mortgage Insurance amortized over 25 years. To confirm what rate we can offer you, please reach out to me at your convenience, and we can discuss it.
---
BLOG / NEWS Updates
New CMHC First Time Home Buyer's Program
https://www.placetocallhome.ca/fthbi/first-time-homebuyer-incentive?utm_source=vanityutm_medium=redirectutm_campaign=fthbi
PROMISES, PROMISES AND MORE PROMISES
Canadas Parliament re-convened today with a ceremonial Speech from the Throne delivered by the Governor General. Canadas continued response to the COVID-19 pandemic took centre-stage, while providing a lens for a plethora of broader promises: an extension of the wage subsidy, expanded employment insurance, investments in childcare, reaffirmed commitments to universal pharmacare, and green infrastructure investments among many others. Given the exhaustive list of priorities, this Speech is unlikely to bring the minority government down as it provides plenty of hooks for negotiations in the lead-up to a Fall update where details will be laid out. It clearly signals more fiscal spending ahead for Canada leaving the question not if but how much. But this was largely channeled ahead, so the market reaction has been mutedor more likely, it is eclipsed by broader US and global developments. There is little beyond lip service by way of fiscal restraint. This will be left to the Finance Minister to make inevitable trade-offs in her first budget this Fall, particularly as she may need to reserve some firepower for second waves. Source: Scotiabank https://www.scotiabank.com/ca/en/about/economics/economics-publications/post.other-publications.fiscal-policy.fiscal-pulse.federal.federal-budget-analysis.federal-throne-speech--september-23--2020-.html
Home affordability improved in Q2 2020
Housing affordability in Canadas large urban centres improved in the second quarter of 2020 after having deteriorated in the two prior quarters. Higher incomes helped in Q2 but the largest portion of the improvement came in the form of lower interest rates. Indeed, the latter declined 19 basis points in the quarter, reflecting the easing from the central bank. Combined, income and mortgage rates were more than enough to offset the increase in home prices. Still, the decline in interest rates on a quarterly average basis does not completely reflect the change in 5-year mortgage rates since the beginning of the COVID-19 pandemic. The February to June decline in mortgage interest rates was a much more significant 41 basis points. Looking ahead, the preliminary data for rates shows additional improvements in the third quarter of the year (cumulatively they are down over 70 bps). While we expect this to help affordability, home prices should remain resilient based on the latest resale market data showing record sales volumes. Homebuyers have rushed back to the market after having delayed purchases and are now being offered record-low interest rates. Once pent-up demand is exhausted, the Canadian housing market will still have to face high levels of unemployment and reduced household formation due to lower immigration.