AGENT LICENSE ID
M14000915
BROKERAGE LICENSE ID
12625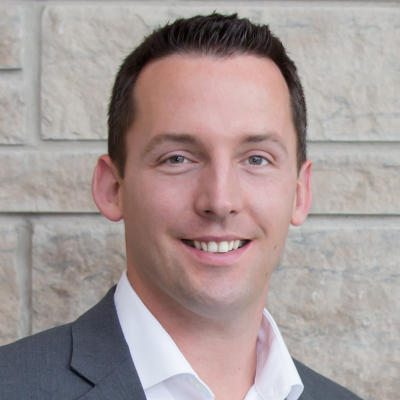 Derrick Bryce
Mortgage Agent
Address:
949 Garth St, Hamilton, Ontario
BROWSE
PARTNERS
Canadian home sales activity eases in October
11/22/2018
Ottawa, ON, November 15, 2018 – Statistics released today by the Canadian Real Estate Association (CREA) show national home sales declined between September and October 2018. Highlights:
National home sales fell 1.6% from September to October.
Actual (not seasonally adjusted) activity was down by 3.7% from one year ago.
The number of newly listed homes eased 1.1% from September to October.
The MLS® Home Price Index (HPI) was up 2.3% year-over-year (y-o-y) in October.
The national average sale price slipped by 1.5% y-o-y in October.
Home sales via Canadian MLS® Systems edged back by 1.6% in October 2018. While activity is still stronger compared to the first half of 2018, it remains below monthly levels recorded from early 2014 through 2017. (Chart A) Transactions declined in more than half of all local markets, led by Hamilton-Burlington, Montreal and Edmonton. Although activity did improve modestly in many markets, it was offset by a decline in sales elsewhere by a factor of two.
Actual (not seasonally adjusted) activity was down 3.7% compared to October 2017 and in line with the 10-year average for the month. While sales were down y-o-y in slightly more than half of all local markets in October, lower sales in Greater Vancouver and the Fraser Valley more than offset the rise in sales in the Greater Toronto Area (GTA) and Montreal by a wide margin.
"This year's new mortgage stress-test has lowered how much mortgage home buyers can qualify for across Canada, but its effect on sales has varied somewhat depending on location, housing type and price range," said CREA President Barb Sukkau. "All real estate is local. A professional REALTOR® is your best source for information and guidance in negotiating a purchase or sale of a home during these changing times," added Sukkau.
"National sales activity lost momentum in October," said Gregory Klump, CREA's Chief Economist. "In part, this reflects waning activity among some urban centers in Ontario's Greater Golden Horseshoe region and the absence of an offsetting rise in sales in the Lower Mainland of British Columbia. Even so, the balance between sales and listings in these regions points to stable prices or modest gains. By contrast, the balance between sales and listings for housing markets in Alberta, Saskatchewan and Newfoundland indicates a weak pricing environment for homeowners who are looking to sell."
The number of newly listed homes edged down 1.1% between September and October, led by the GTA, Calgary and Victoria. The decline in new supply among these markets more than offset an increase in new supply in Edmonton and Greater Vancouver.
As for the balance between sales and listings, the national sales-to-new listings ratio in October came in at 54.2% — close to September's reading of 54.4% and its long-term average of 53.4%.
Considering the degree and duration to which market balance readings are above or below their long-term average is the best way of gauging whether local housing market conditions favour buyers or sellers. As a rule of thumb, measures of market balance that are within one standard deviation of their long-term average are generally consistent with balanced market conditions.
Based on a comparison of the sales-to-new listings ratio with the long-term average, about two-thirds of all local markets were in balanced market territory in October 2018.