AGENT LICENSE ID
M11002296
BROKERAGE LICENSE ID
12543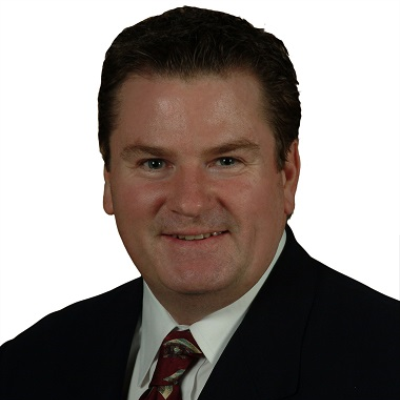 Mark Cashin
Principal Broker
Address:
2010 Winston Park Drive, Suite 200, Oakville, Ontario
BROWSE
PARTNERS
Bubble WHAT Freaking Bubble? Toronto is HOT!
4/5/2016
I often have the opportunity to get together with my friend, Mark Emery who is the President of Weston Consulting. Usually we just talk about music, food, drinks and life in general; rarely do we talk business. I enjoy my time with Mark because it gives me time to relax slow down and enjoy life.
On one occasion, I happened to mention that I'm writing a book, Cashin 4 Life Small steps to save BIG, and asked if he would mind being interviewed about his thoughts on real estate; in particular investing in the Canadian real estate market. Well did that ever open the floodgates to a great three hour conversation and both of us seemed to be of the same opinion? I would also concede his opinion is probably more educated than mine based on his day to day involvement. Mark and his company http://weston-consulting.com/ are truly the "tip of the spear" when it comes to development.
What has always baffled me is how the sky is always falling when you listen to the media, economists, and the pundits alike. Most are of the opinion that the market is going to "correct", "CRASH", the bubble is going to "BURST". All of which I ask WHY?
Never once have I read or heard them include the discussion of simple supply & demand into the discussion. Remember your high school economics class? I always hear the same message: "historically low interest rates", "rate are going to increase", "there is no way prices can keep rising etc..."
I say BS! If you are on the front lines like me www.markcashin,ca and work with families who are restructuring debt, buying their first home and see the challenges everyone is having finding inventory—IT IS CRAZY.
In Peel Region, like most other municipalities and regions around Ontario, there is arguably a crisis and one of epic proportions. Currently, Peel is hosting a 10 year waiting list for the affordable housing units which they currently have in supply and depending on which figure you believe; there is or was 60 000 +/- illegal basement apartments in the region.
You know there is an issue when you live in a million dollar ghetto!
No need to worry -- the government has a plan!
"Second units — also known as accessory or basement apartments, secondary suites/units, two-unit housing, "granny flats" and in-law flats — are self-contained residential units with kitchen and bathroom facilities within dwellings or within structures accessory to dwellings".
Just kidding, what this bill represents is NO PLAN! No level of government has a plan for affordable housing! No level of government has a plan. Tweaking mortgage rules, changing laws and all the other various distractions all lead back to one conclusion, NO PLAN! Bill 140 was a reaction to convert from "illegal" to "legal" status in an effort to collect a few extra shekels in the tax coffers.
When our communities are lacking leadership, the desperately lacking leaders open the door for entrepreneurial individuals to provide a solution and in this case it is simply-- the supply!
As long as we keep our immigration numbers at the 300 000 +/- level and our development lags behind the demand; our housing prices will continue on a steep climb.
I have included Mark's thoughts below and thank him for sharing! Sign up for Weston Consulting's newsletter and keep in the know. http://weston-consulting.com/?page_id=27



Housing bubble?




What housing bubble?
Is it just me, or is everyone else tired of hearing about the impending burst of a supposed Canadian housing bubble? Bubbles by their basic definition, always burst. Despite such ongoing media references to the real estate market for the past few years, I think this is one worry we can set aside.

I'd like to share a different view of what's happening in the real estate market, one that has evolved through years of providing planning consulting to clients in the GTA and beyond. It is my conviction that there is no housing bubble in the GTA. Nothing is going to "burst" because there is no "bubble". Let me explain why.

The GTA, similar to Vancouver, has seen housing prices skyrocket, and has very little supply of developable land.

An annual influx of over 100,000 people to the GTA—equivalent to dropping the population of the City of Kingston, Ontario into the GTA every year—coupled with an increase in smaller household size, adds up to consistent pressure on the development community to provide more housing.

Constrained land supply coupled with high demand, not surprisingly, has led to higher land, lot and unit prices. There are also many other factors to consider—development charges that municipalities levy, the time cost and real costs of spending three to five years on average to obtain development approvals, and the amount spent on providing both hard and soft services to development land.

It's fair to say that any remaining developable land costs a fortune to develop, which translates into developers charging what may seem like big numbers for the housing they create.

That said, measures have been taken that help, such as the Province's Places to Grow initiative mandating higher density in designated areas. From a developer's standpoint, achieving a higher density is often a good thing as it helps make a project financially viable. We're seeing 905 communities like Aurora, Newmarket, Brampton and parts of Mississauga with new development at much higher densities than more established areas like Scarborough and Etobicoke.

High demand, constrained land supply, an expensive development process, low interest rates and a decent job market lead to one conclusion: houses that sit on terra firma will continue to go up in value. What has happened to the GTA housing market is based on real factors, not the kind of changeable perceptions or sporadic lending practices that lead to housing bubbles. Other housing types such as the condo suite, according to various sources, are also gaining in value, but not as quickly as ground-oriented housing. That said, market forces are indicating that we still don't have enough condo towers in the GTA. When we can no longer build out, we build up.

Weston Consulting has seen a significant shift in its client base over the past several years, with foreign investment rising relative to domestic. From an international perspective, the GTA is seen as a safe and affordable place to invest, so a significant amount of foreign investment has found its way into GTA real estate development.

It is my opinion that the GTA development market is quite secure. Interest rates are not going to change for a number of reasons, and our financial institutions' lending practices are prudent. We continue to enjoy a diversity of investment and appreciation across all categories including raw land, residential, commercial and industrial properties. Finally, we have a constrained land market combined with a highly regulated land-use planning and approval process. I don't see any bubbles here.


Mark N. Emery
President