AGENT LICENSE ID
M10001571
BROKERAGE LICENSE ID
10575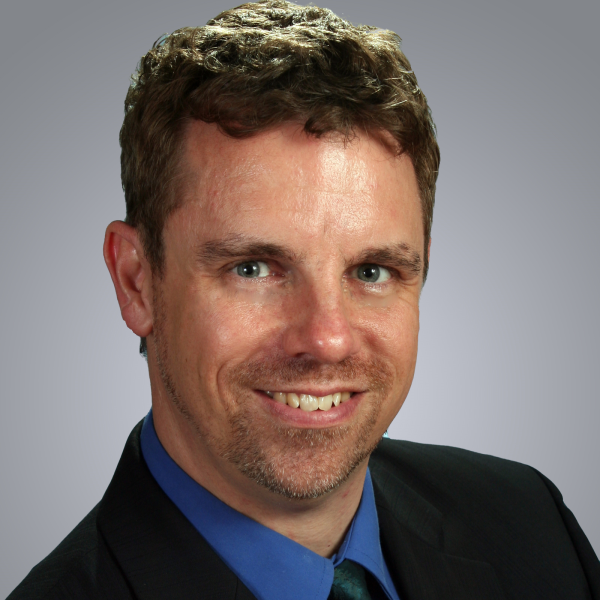 Tom Insley
Mortgage Agent
Address:
200-260 Hearst Way, Kanata, Ontario
BROWSE
PARTNERS
As an experienced mortgage professional, it is my job to get you the mortgage you need at the price that you deserve. I work on your behalf and have access to over 50 different lenders. Let's work together to get you the right mortgage!
"Hey! Where are your rates?"
Very often, when people visit a mortgage agent's website, they are looking for some kind of a chart that highlights the "best available rates" from that agent's lender database. If that's what you're looking for here, allow me to save you some time.
They're not here. You can stop looking.
Now before you click off, please allow me to explain. In the past, lenders tended to offer one rate for a given term (ie, 5-year fixed), and everyone who met that lender's qualifying criteria got that one rate, regardless of any other details of the deal. However, over the past 10 years Canadian mortgage regulations have changed no less than 15 times, and this has led to a fragmentation of mortgage rates; by this I mean that the rate for which a given deal qualifies may now depend on:
Whether the borrower is purchasing, renewing or refinancing

How much down payment or equity the borrower has

Whether the property is a principal residence, a vacation property, or an investment (rental) property

Whether the borrower receives a T4 income, commissions, or is self-employed

Whether the borrower is willing to accept stricter terms and conditions, such as being unable to break the mortgage (unless legitimately selling the property) or paying a higher penalty to do so, in exchange for a lower rate

... and even the value of the property and/or the amount of the mortgage being applied for.
So whereas in the past mortgage professionals would receive a daily rate update, on which 50-60 lender's rates were summarized on a single page, today we have to use an interactive database into which we enter all of the factors above (and more, actually) in order to determine which rates apply to a particular request. (Example: on the day I am writing this (6/30/20), one of the lenders in this database is actually showing 54 "hits" for their five-year fixed rates, depending on the specifics of the application!)
This is why I have elected to not include rate information on this website. Yes, I could advertise the best rates available to me, but since I know that my "best rate" will not apply to the majority of visitors to this site, I feel that doing so might be interpreted by some as a "bait-and-switch". I refuse to post an attractive rate to grab someone's attention if I know that I will, in all likelihood, not be able to deliver that rate in the end.
I believe that both of us will be better served by having a conversation - by phone, text or email - to determine the parameters of your unique situation. Then - and only then - will I be able to provide you with a rate estimate that will be applicable to YOU.
FSCO Broker #10575| Agent License M10001571
---
BLOG / NEWS Updates
Canadian housing markets set multiple records in July 2020
Statistics released today by the Canadian Real Estate Association (CREA) show national home sales and new listings continued to rebound in July 2020, with new listings hitting their highest level on record for the month of July, while sales posted the highest level of any month in history. Home sales recorded over Canadian MLS Systems rebounded by a further 26% in July 2020, raising them to the highest monthly level ever recorded. For the third month in a row, transactions were up on a m-o-m basis across the country. Among Canadas largest markets, sales rose by 49.5% in the Greater Toronto Area (GTA), 43.9% in Greater Vancouver, 39.1% in Montreal, 36.6% in the Fraser Valley, 31.8% in Hamilton-Burlington, 28.7% in Ottawa, 16.9% in London and St. Thomas, 15.7% in Calgary, 12.1% in Winnipeg, 9.7% in Edmonton and 5.4% in Quebec City. Actual (not seasonally adjusted) sales activity posted a 30.5% y-o-y gain in July. The 62,355 transactions recorded in July 2020 marked the highest monthly sales figure on record going back more than 40 years.
Bank of Canada will maintain current level of policy rate until inflation objective is achieved, continues program of quantitative easing
The Bank of Canada today maintained its target for the overnight rate at the effective lower bound of percent. The Bank Rate is correspondingly percent and the deposit rate is percent. The Bank is also continuing its quantitative easing (QE) program, with large-scale asset purchases of at least $5 billion per week of Government of Canada bonds. The Banks short-term liquidity programs announced since March to improve market functioning are having their intended effect and, with reduced market strains, their use has declined. The provincial and corporate bond purchase programs will continue as announced. The Bank stands ready to adjust its programs if market conditions warrant.