AGENT LICENSE ID
M10001571
BROKERAGE LICENSE ID
10575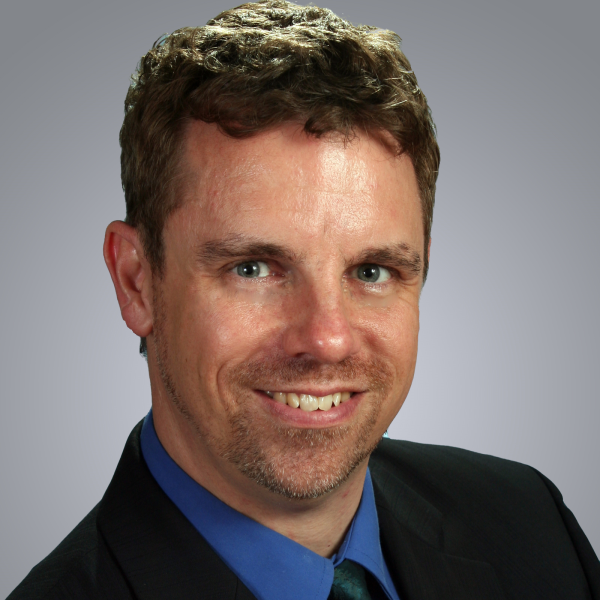 Tom Insley
Mortgage Agent
Address:
200-260 Hearst Way, Kanata, Ontario
BROWSE
PARTNERS
As an experienced mortgage professional, it is my job to get you the mortgage you need at the price that you deserve. I work on your behalf and have access to over 50 different lenders. Let's work together to get you the right mortgage!
"Hey! Where are your rates?"
Very often, when people visit a mortgage agent's website they are looking for some kind of a chart that highlights the "best available rates" from that agent's lender database. If that's what you're looking for here, allow me to save you some time.
They're not here. You can stop looking.
Now before you click off, please allow me to explain. In the past, lenders tended to offer one rate for a given term (ie, 5-year fixed), and everyone who met that lender's qualfying criteria got that one rate, regardless of any other details of the deal. However, over the past 10 years Canadian mortgage regulations have changed no less than 15 times, and this has led to a fragmentation of mortgage rates; by this I mean that the rate a given deal qualifies for may now depend on:
Whether the borrower is purchasing, renewing or refinancing

How much down payment or equity the borrower has

Whether the property is a principal residence, a vacation property, or an investment (rental) property

Whether the borrower receives a T4 income, commissions, or is self-employed

... and even the value of the property and/or the amount of the mortgage being applied for
So whereas in the past mortgage professionals would receive a daily rate update, on which 40-50 lender's rates were summarized on a single page, today we have to use an interactive database into which we enter all of the factors above (and more, actually) in order to determine which rates apply to a particular request. (Example: on the day I am writing this (6/30/20), one of the lenders in this database is actually showing 54 "hits" for their five-year fixed rates, depending on the specifics of the application!)
This is why I have elected to not include rate information on this website. Yes, I could advertise the best rates available to me, but since I know that my "best rate" will not apply to the majority of visitors to this site, I feel that doing so might be interpreted by some as a "bait-and-switch". I refuse to post an attractive rate to grab someone's attention if I know that I may not be able to deliver that rate in the end.
I believe that both of us will be better served by having a conversation - by phone, text or email - to determine the parameters of your unique situation. Then - and only then - will I be able to provide you with a rate estimate that will be applicable to YOU.
FSCO Broker #10575| Agent License M10001571
---
BLOG / NEWS Updates
Virtual Tours and Live Streams a Hit on REALTOR.ca
While staying home to help stop the spread of COVID-19, Canadians are spending more time looking at properties on REALTOR.ca, Canadas No. 1 real estate platform*. During the week of March 9, visits to REALTOR.ca dropped by 30%; however, since April 12 traffic has crept back up by 14% and consumer inquiries to REALTORS through the site rose by 25%similar to levels during the same period last year. Despite the pandemic, REALTOR.ca has seen a 14% increase of visitors during the first quarter of 2020. As COVID-19 is limiting how buyers can visit homes that interest them, REALTOR.ca makes it possible for Canadian REALTORS to virtually showcase listings by integrating video and 3D tours from 10 of the most popular services. Since April 7, REALTORS can also schedule and promote live stream open houses using popular platforms such as Facebook Live, Instagram Live, Zoom and YouTube. If theres one thing 30-plus years in this business has taught me, its that as an industry we are early adopters of technology, said Costa Poulopoulos, Chair of the Canadian Real Estate Association. With restrictions on how we can continue to serve our clients, Im proud that weve been able to add features for REALTORS that allow them to continue to show homes to interested buyers.
Forecast Update: Economies Shutting Down
Rapidly evolving developments necessitate an update to the forecasts we published just last Friday. Additional quarantine or shut-down measures have been put in place in a number of countries in the last few days. As a result, we now anticipate global GDP growth to be 0% in 2020, followed by a sizeable rebound in activity in 2021 given our view that economic activity will rebound quickly once the virus is no longer a serious threat to public health. At present, we believe activity will begin to return to normal in the third quarter, except in countries where containment measures were aggressively deployed in the first quarter (essentially the Asian economies), where activity resumes in the second quarter. In Canada, the closure of non-essential business in Quebec and Ontario announced earlier this week will have large economic consequences. At present, we believe Canadian economic activity will fall by 28% in Q2 as these measures are felt. If other provinces follow, the fall in Q2 economic activity would be in the 35% range. We now assume that economic activity resumes by the start of the third quarter and that growth rebounds sharply at that time. However, the 20% drop in US economic activity in the second quarter will restrain the rebound in Canadian activity in the third quarter owing to the usual lags between US and Canadian economic outcomes. Under these assumptions, Canadian GDP would fall by slightly more than 4% in 2020 and rebound by 5.1% in 2021. Though we have not included any additional measures in this update beyond those already announced, we believe a substantial ramping up of fiscal support measures in Canada is forthcoming. There is a chance that aggressive virus management measures are required beyond Q2 to ensure the virus is truly well-contained. Evidence in Asia this week suggests that even in countries where aggressive management measures have been put in place, COVID-19 can come back quite quickly. If measures in Canada are not lifted by the end of Q2, growth would fall again in Q3, and GDP would fall by 6.3% in 2020 instead of the 4.1% we currently expect. A key question for forecasters is the length of the virus-related restrictions on firms and households. As noted above, a shift of one quarter in the resumption of normal operating conditions can have a large impact on growth outcomes. Since we do not have a good handle on the ultimate length of the interruptions, we consider it more informative to assign probabilities to the time at which virus containment measures end. At this time, we believe there is a 75% chance that activity resumes by Q3 and a 25% chance that activity returns to more normal levels by Q4. How officials manage virus containment internationally, as well as the evolution of the virus, will inform our assessment of probabilities going forward. Source: Scotiabank Economics