AGENT LICENSE ID
M08000280
BROKERAGE LICENSE ID
10647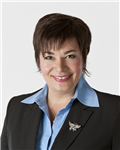 Eleonora Van Orman
Broker
Address:
589 Eglinton Ave. E. 2nd floor, Toronto, Ontario
BROWSE
PARTNERS
Relationships matter
It PAYS to shop around. I can help you do that and give you the tools advice and confidence to make great informed decisions about your mortgage borrowing future.

Many Canadian homeowners pay too much for their homes because they are not getting the best mortgage financing available in the market.

The mortgage process can be intimidating for homeowners, and some financial institutions don't make the process any easier.

But I'm here to help!

I'm a VERICO Mortgage Advisor and I'm an independent, unbiased, expert, here to help you move into a home you love.

I have access to mortgage products from over forty lenders at my fingertips and I work with you to determine the best product that will fit your immediate financial needs and future goals.

VERICO mortgage specialists are Canada's Trusted Experts who will be with you through the life of your mortgage.

I save you money by sourcing the best products at the best rates – not only on your first mortgage but through every subsequent renewal. So whether you're buying a home, renewing your mortgage, refinancing, renovating, investing, or consolidating your debts — I'm the VERICO Mortgage Broker who can help you get the right financing, from the right lender, at the right rate.
---
BLOG / NEWS Updates
Budget 2019
To help make homeownership more affordable for first-time home buyers, Budget 2019 introduces theFirst-Time Home Buyer Incentive. The Incentive would allow eligible first-time home buyers who have the minimum down payment for an insured mortgage to apply to finance a portion of their home purchase through a shared equity mortgage with Canada Mortgage and Housing Corporation (CMHC). It is expected that approximately 100,000 first-time home buyers would be able to benefit from the Incentive over the next three years. Since no ongoing payments would be required with the Incentive, Canadian families would have lower monthly mortgage payments. For example, if a borrower purchases a new $400,000 home with a 5 per cent down payment and a 10 per cent CMHC shared equity mortgage ($40,000), the borrowers total mortgage size would be reduced from $380,000 to $340,000, reducing the borrowers monthly mortgage costs by as much as $228 per month. Terms and conditions for the First-Time Home Buyer Incentive would be released by CMHC. CMHC would offer qualified first-time home buyers a 10 per cent shared equity mortgage for a newly constructed home or a 5 per cent shared equity mortgage for an existing home. This larger shared equity mortgage for newly constructed homes could help encourage the home construction needed to address some of the housing supply shortages in Canada, particularly in our largest cities. The First-Time Home Buyer Incentive would include eligibility criteria to ensure that the program helps those with legitimate needs while ensuring that participants are able to afford the homes they purchase. The Incentive would be available to first-time home buyers with household incomes under $120,000 per year. At the same time, participants insured mortgage and the Incentive amount cannot be greater than four times the participants annual household incomes. Budget 2019 also proposes to increase the Home Buyers Plan withdrawal limit from $25,000 to $35,000, providing first-time home buyers with greater access to their Registered Retirement Savings Plan savings to buy a home.
Bank of Canada maintains overnight rate target at 1 ¾ per cent
The Bank of Canada today maintained its target for the overnight rate at 1 per cent. The Bank Rate is correspondingly 2 per cent and the deposit rate is 1 per cent. Recent data suggest that the slowdown in the global economy has been more pronounced and widespread than the Bank had forecast in its January Monetary Policy Report (MPR). While the sources of moderation appear to be multiple, trade tensions and uncertainty are weighing heavily on confidence and economic activity. It is difficult to disentangle these confidence effects from other adverse factors, but it is clear that global economic prospects would be buoyed by the resolution of trade conflicts. Many central banks have acknowledged the building headwinds to growth, and financial conditions have eased as a result. Meanwhile, progress in US-China trade talks and policy stimulus in China have improved market sentiment and contributed to firmer commodity prices. For Canada, the Bank was projecting a temporary slowdown in late 2018 and early 2019, mainly because of last years drop in oil prices. The Bank had forecast weak exports and investment in the energy sector and a decline in household spending in oil-producing provinces. However, the slowdown in the fourth quarter was sharper and more broadly based. Consumer spending and the housing market were soft, despite strong growth in employment and labour income. Both exports and business investment also fell short of expectations. After growing at a pace of 1.8 per cent in 2018, it now appears that the economy will be weaker in the first half of 2019 than the Bank projected in January. Core inflation measures remain close to 2 per cent. CPI inflation eased to 1.4 per cent in January, largely because of lower gasoline prices. The Bank expects CPI inflation to be slightly below the 2 per cent target through most of 2019, reflecting the impact of temporary factors, including the drag from lower energy prices and a wider output gap. Governing Council judges that the outlook continues to warrant a policy interest rate that is below its neutral range. Given the mixed picture that the data present, it will take time to gauge the persistence of below-potential growth and the implications for the inflation outlook. With increased uncertainty about the timing of future rate increases, Governing Council will be watching closely developments in household spending, oil markets, and global trade policy. Information note The next scheduled date for announcing the overnight rate target is April 24, 2019. The next full update of the Banks outlook for the economy and inflation, including risks to the projection, will be published in the MPR at the same time. https://www.bankofcanada.ca/2019/03/fad-press-release-2019-03-06/