AGENT LICENSE ID
M08000430
BROKERAGE LICENSE ID
10357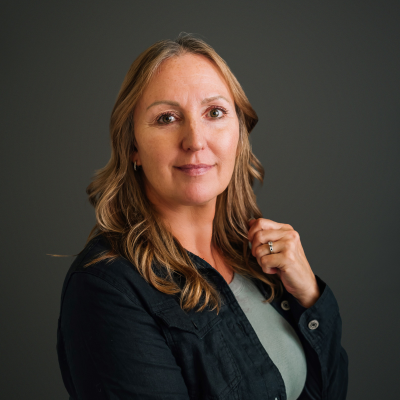 Kirsten Plester
Mortgage Broker
Address:
109 Broadway Avenue, Unit 9, Orangeville, Ontario
BROWSE
PARTNERS
Samantha Bowden
My sister and I purchased our first home and we worked with Kirsten on getting our first mortgage. Kirsten was amazing and helped keep a very intimidating situation very calm. She was there with us for every question or concern either of us had. We couldn't imagine not having such a helpful, generous and informative person with us for our first purchase. Thanks for all your time and hard work!!!
Joan Anderson
From personal experience, I would like to share a story of the commitment, caring and thorough attentional Ms. Plester afforded me, suffering from the ravages of an accident and the death of my spouse.. my family was very supportive but Ms. Plester was active.. in assisting me, guiding me, in the most important decisions of my life as a grieving widow. I had to sell our home of 35 years and find a new home and for the first time in my life have a mortgage. Many months went by and I learned much about this young woman and her integrity, never saying no even when I am sure I appeared needy and impatient. Long story short, she shopped around and found me a most ideal situation, not once but twice. As the years flew by and I had to refinance the wonderful home purchase that she originally assisted me with, requiring refinancing of the mortgage, truly an uphill battle, since the remortgaging rules had changed. I was a widow, on a fixed income and considered a risk, it was very challenging but with perseverance, attentional to detail and her personal attendance to all of the conferences necessary to acquaint brokers with the "new rules" which are liken to a min field she once again, found for me, the perfect match.. which I enjoy to this day with piece of mind. Her belief in me where others in the industry did not was most touching. I would recommend Kirsten Plester to anyone be they have a straight forward situation to resolve or a complicated time consuming situation requiring numerous time sensitive phone calls and emails, decisions to be made, changed, reworked, and made again. Until the final meeting with a lawyer. She is so dedicated and proved it in my personal situation by taking me by the hand and driving me to see the appropriate legal firms necessary...always with a smile, positive attitude, and never a put down or less than demeanor.. which added greatly to my self confidence as an again woman, in a man's world.
Shannon Walker
My husband and I enlisted in Kirsten's help in 2019 to purchase our first home together. My husband is self employed and I was expecting our first child! Let tell you, the time Kirsten spent putting together our portfolio and working to get us what we needed to buy the perfect family home was amazing. She jumped through hoops to make sure everything went smoothly and we are very appreciative. Would recommend to anyone who feels lost in this home buying experience. Especially self employed and new home buyers!
Steve Warren
Kirsten, I cannot express my gratitude to you for all you have done for Eileen and I over the past 15 years. From start to finish your service has always been exemplary, outstanding and top notch. Your attention to detail, your care and concern, as well as your ongoing communication throughout the years has been and continues to be amazing! If there were an expression of gratitude bigger than thank you, it would be owed to you. We have made a trusted contact in you and will happily use your services in the future years to come. So, thank you, for everything that you have done for us. We appreciate your dedication and expertise very much. Steve Warren
Kyle Jack
Kirsten provides excellent information and several options so you can make the best decision possible. She is very professional and always responds in a timely manner to answer any questions or concerns we had. This was not our first time having Kirsten help us with our mortgage and/or home purchase.
Eric Nicholson
Thank you once again Kirsten!!! I would not think to go anywhere but to you. This is the second time you have made our home purchase non-stressful. Your confidence, calm and personal touch make it a absolute pleasure dealing with you.